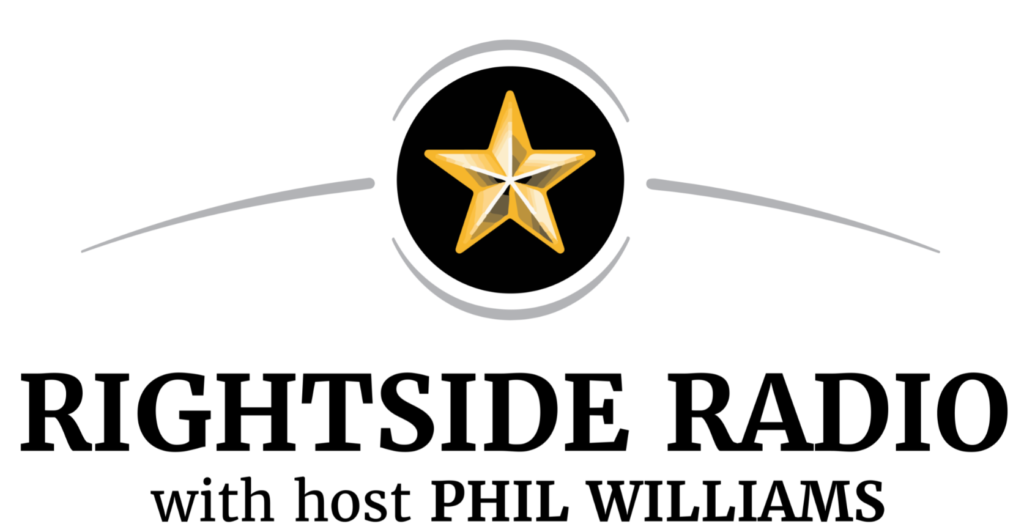 Solid, Conservative, and Just Plain Right!
For over thirty years the Alabama Policy Institute has built a reputation as the go-to organization in the State of Alabama for matters of conservative public policy. With numerous awards and achievements to its name API determined in the year 2021 to explore new mediums for messaging to the people of our great state. One of the outcomes of that effort is Rightside Radio!
Rightside Radio, hosted by API's Chief Policy Officer and former State Senator Phil Williams, provides relevant, timely and engaging insights on the news of the day. In appealing terms Rightside addresses the concepts of free markets, limited government, and strong families. As an everyday event Rightside reminds its listeners of the values of personal liberty, a free society, and the benefits of living in the greatest state in the greatest nation. With frequent callers and special guests Rightside brings home to its listeners the very essence of what it means to be an American. Rightside Radio is a daily dose of freedom!
Listen Daily from 2p – 4p on WXJC Radio!
Call the show – 1-833-68RIGHT (1-833-687-4448)
---
For Immediate Release
Birmingham, Alabama
05 July 2021
FORMER STATE SENATOR PHIL WILLIAMS ANNOUNCES SYNDICATION OF CONSERVATIVE NEWSTALK RADIO SHOW: RIGHTSIDE RADIO
Just one year from its initial launch Phil Williams, former Alabama State Senator and Chief Policy Officer for the Alabama Policy Institute, has announced the syndication of the live weekday conservative news/talk radio show: Rightside Radio.
On June 17th, 2021 the Alabama Policy Institute announced the formation of a wholly owned subsidiary named Rightside Media, and a partnership with Cumulus Media's WVNN to broadcast a new 3-hour afternoon news-talk radio show across north Alabama on both AM and FM stations and live-streamed on the internet. Dubbed "Rightside Radio" the show airs five days a week from 2-5pm and is hosted by former State Senator Phil Williams.
Rightside Radio took to the airwaves in July of 2021. Beginning on July 11th, 2022 Rightside Radio will expand its broadcast range by launching its first syndicated live broadcast via Crawford Media Group's WXJC 101.1 FM and 850 AM simulcast out of Birmingham/Cullman, in addition to Cumulus Broadcastings 92.5 FM and 770 AM WVNN out of Huntsville/Athens. The Broadcast range between all stations combined will effectively mean that Rightside Radio will be heard live from Clanton to the Tennessee line with secondary market reach into parts of Mississippi, Tennessee and Georgia. In addition, Rightside Radio can be streamed online from www.rightsideradio.org and the Rightside podcast has already reached over 60,000 downloads.
Phil Williams brings an insider's knowledge of the workings of Montgomery politics by virtue of his service in state government. Combining that political insight with his service as an Army Ranger, active Attorney, former youth minister, and conservative policy strategist, has given Phil the ability to speak into the news and events of the day with a broad perspective, enabling him to interview guests and callers uniquely and engagingly. The audience has responded overwhelmingly, evident in ratings that indicate Rightside Radio as the top afternoon talk show in that market.
"I said to my audience from day one that we were going to make sure that every show enlightens, empowers, educates, and entertains our listeners, and we have done exactly that," said Rightside host Phil Williams. "We share conservative and principled commentary daily on issues that affect our audience from local to international levels. But I believe it is the continuous messaging that has truly carried the show into success – that Jesus is Lord, America is great, Alabama is beautiful, and life is worth living!"
"The Alabama Policy Institute has benefited from Phil's time serving on our staff", said API's President Caleb Crosby. "Phil Williams, as API's Chief Policy Officer, has been centrally involved in so much of what we have achieved in the last several years. Some of the work he led received national recognition. When the opportunity arose to take that work to the platform of radio, we knew Phil was the man to do it and he has rocked the state with his personality and experience. It is truly amazing and this syndication is just the next step."
"At WVNN we are always on the hunt for good talent," said John Lewis, General Manager for Cumulus Broadcasting's WVNN out of Huntsville. "Phil's work as the host for the afternoon drive time for our station has been amazing and has really blown away the competition in the Huntsville market. Rightside Radio is a great afternoon show and I'm excited to see it expand!"
Rightside Radio, with a program motto of "Solid, Conservative, and Just Plain Right!" has been engaging an estimated 9500 listeners weekly. By adding the greater Birmingham market to the show's reach, Rightside Radio will have one of the largest listening audiences of any local/regional talk show in the State of Alabama. Mixing daily monologue, guest interviews, anecdotes, humor, and live callers with insights into how conservatives can win in the midst of today's cancel culture, Rightside is designed to impact society. As a result of the show's growth, Rightside recently opened a new office and the newly christened Rightside Studio in Gadsden, Alabama.
"Crawford Media Group has long been committed to the conservative Christian principles that Phil shares on Rightside Radio", said Josi McCurdy, Operations Manager for Crawford's WXJC and WYDE. "As we considered how best to expand our lineup, we didn't have to look far. Phil and the staff of Rightside Radio are a perfect fit and we are excited to bring them into the Crawford Media family!"
Rightside Radio host Phil Williams said, "API and WVNN have certainly expanded the ability to serve the state that I love and grew up in. From day one the plan has been to advance Rightside Radio across the entire state of Alabama. The ability to now syndicate the show and move into the Birmingham market [with the addition of our] partnership with Crawford Media Group is truly humbling and I am very grateful. One of my passions is to empower others to understand the value of where they live and how to make it better. I'm humbled and thankful to have this opportunity and I'm looking forward to going live with this syndication from the new Rightside studio!"
For more information go to www.rightsideradio.org or www.wxjcradio.com.